CPO 2017 Honda Accord
$24,942
52,486 mi
Características del Auto
Color exterior
Modern Steel Metallic
Transmisión
6 Speed Automatic
Número de Chasis
1HGCR3F95HA029222
Características añadidas
Garantía incluida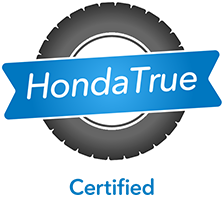 Honda True Vehículos de segunda mano certificados
Antigüedad/kilometraje máximo

More than 12 months or 12,000 miles from their original in-service date, with 80,000 miles or fewer at time of vehicle delivery.

Condiciones básicas de la garantía

5 years/86,000 miles

Tren de potencia

7 years/100,000 miles

Se necesita la certificación del concesionario

Asistencia en carretera

Sí
Hours of Operations
Sales
Sunday

10:00 AM - 7:00 PM

Monday

9:00 AM - 7:00 PM

Tuesday

9:00 AM - 7:00 PM

Wednesday

9:00 AM - 7:00 PM

Thursday

9:00 AM - 7:00 PM

Friday

9:00 AM - 7:00 PM

Saturday

9:00 AM - 7:00 PM
Service
Sunday

CERRADO

Monday

8:00 AM - 4:00 PM

Tuesday

8:00 AM - 4:00 PM

Wednesday

8:00 AM - 4:00 PM

Thursday

8:00 AM - 4:00 PM

Friday

8:00 AM - 4:00 PM

Saturday

8:00 AM - 4:00 PM
Payment Calculator
| | |
| --- | --- |
| Car Price | $24,942 |
| Down Payment | $2,000 |
| Interest Rate | 1.9% |
| Mo. Term | 72 |
| Mo. est | |
| | | | | |
| --- | --- | --- | --- | --- |
| Car Price | Down Payment | Interest Rate | Mo. Term | Mo. est |
| $24,942 | $2,000 | 1.9% | 72 | |
Calculate Payment
Auto.com Disclaimer: La información sobre los vehículos proporcionada en este servicio la suministra el vendedor u otros terceros; Auto.com no es responsable de la exactitud de dicha información. Auto.com proporciona este servicio y los materiales sin declaraciones ni garantías de ningún tipo, ni expresas ni implícitas.
Consulte nuestras condiciones de uso para más detalles.
Comfort

4.8
Interior design

4.8
Performance

4.8
Value for the money

4.8
Exterior styling

4.8
Reliability

4.9
Rating and reviews of 2017 Honda Accord are from
Cars.com
2017 Accord EX-L Sedan with Nav and Sensing Suite.
5.0
by Larry L on Mar 20, 2022
I purchased my black on black 2017 Accord EX-L Sedan with Navigation and Sensing Suite in early January 2020. I came from a 2003 Civic EX Sedan which was some serious technology shock for me. After being in a horrible high speed car with a friend in his 2001 Civic LX Sedan and him dying the following it scared me. I wanted larger, heavier and modern safety features with comfort and fuel efficiency. But this is the most comfortable and nicest car that I have ever had the privilege of owning. Nit to mention for a big black sedan, Raven is just sexy.
Comfort

5.0
Interior design

5.0
Performance

5.0
Value for the money

5.0
Exterior styling

5.0
Reliability

5.0
2017 Honda Accord LX-S
5.0
by JF on Mar 09, 2022
2017 LX-S. Last year of the 2-door coupe. Bought it brand new. Ordered it and had it made. Only took 2-3 weeks. Great car! Looks beautiful. Love the styling. Very rich looking. Turned in my end-of-lease BMW and had the Honda salesman pick me up with the LX-S at the BMW dealership. The BMW salesmen were stunned and actually asked if they could sit in it. They said, "THIS is a Honda? Wow. Nice car." Runs flawlessly. Had to replace the battery after 3 years and tires after 4 1/2 years. That's it. Comes standard with: alloy wheels, PS, PB, PW, Cruise, dual A/C control, Bluetooth, USB interface, color back up camera, 185 HP, CVT auto trans, and paddle shifters like the BMW had. Steering is tight and performance is impressive. It will run with the fastest traffic on the interstate without breathing hard. The CVT (Continuously Variable Transmission) is so smooth. No shift points. Operates flawlessly. A real pleasure to drive. Realistically averages 28-30 MPG around town on regular gas. All in all, a great car. Looks great. Runs great. Worth $20K - $23K on the used car market which is close to what I paid for it. When and if I ever sell it, it will be for another Honda Accord.
Comfort

5.0
Interior design

5.0
Performance

5.0
Value for the money

5.0
Exterior styling

5.0
Reliability

5.0
Honda Accord Sport Special Edition is a great valu
5.0
by Len " loves golf" on Jun 11, 2021
This car meets all my needs purchased it pre-owned with about 15,000 miles on it. It averages around 29-30 MPG driving from Trabuco to Newport Beach, CA. Round trip about 50 miles.
Comfort

5.0
Interior design

5.0
Performance

5.0
Value for the money

5.0
Exterior styling

5.0
Reliability

5.0
> SEE ALL REVIEWS on Cars.com