No photo available.
This car is shy and didn't want its picture taken.
Auto Features
Exterior color
Platinum White Pearl
Transmission
Continuously Variable Transmission
Added Features
Seller's Notes
Thank you for choosing ALL-STAR Honda. We have a large selection of Certified Hondas that give you piece of mind with the warranty and the knowledge that the inspection we do brings it back to "like new" quality. Come take 1 of our great used vehicles home today!!
Included Warranty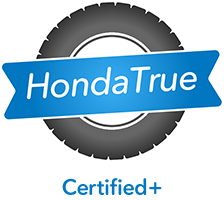 Honda True Certified+ Certified Pre-Owned
Maximum age/mileage

Less than 12 months or 12,000 miles from their original in-service date.

Basic warranty terms

4 years/48,000 if vehicle purchased within warranty period\n\n1 year 12,000 miles if vehicle purchased after warranty period expired

Powertrain

7 years/100,000 miles

Dealer certification required

Roadside assistance

Yes
6141 S. 27th St., Greenfield, WI 53221
Hours of Operations
Sales
Sunday

CLOSED

Monday

9:30 AM - 8:00 PM

Tuesday

9:30 AM - 8:00 PM

Wednesday

9:30 AM - 8:00 PM

Thursday

9:30 AM - 8:00 PM

Friday

9:30 AM - 8:00 PM

Saturday

9:00 AM - 6:00 PM
Service
Sunday

CLOSED

Monday

7:00 AM - 7:00 PM

Tuesday

7:00 AM - 7:00 PM

Wednesday

7:00 AM - 9:00 PM

Thursday

7:00 AM - 7:00 PM

Friday

7:00 AM - 7:00 PM

Saturday

8:00 AM - 4:00 PM
Payment Calculator
| | |
| --- | --- |
| Car Price | $33,598 |
| Down Payment | $2,000 |
| Interest Rate | 1.9% |
| Mo. Term | 72 |
| Mo. est | |
| | | | | |
| --- | --- | --- | --- | --- |
| Car Price | Down Payment | Interest Rate | Mo. Term | Mo. est |
| $33,598 | $2,000 | 1.9% | 72 | |
Calculate Payment
Auto.com Disclaimer: The information on vehicles provided in this service is supplied by the seller or other third parties; Auto.com is not responsible for the accuracy of such information. Auto.com provides this service and materials without representations or warranties of any kind, either expressed or implied.
See our terms of use for more details.
Comfort

4.7
Interior design

4.7
Performance

4.7
Value for the money

4.7
Exterior styling

4.8
Reliability

4.6
Rating and reviews of 2021 Honda Civic are from
Cars.com
Honda Scamming Their Customers
1.6
by Sandra Speer on Apr 16, 2022
This is the worst car I have ever driven. Honda uses factory defects to coerce their customers into trading. My 2021 Civic has a transmission oil leak and the computer is shutting down one function at a time. It started with the phone not staying connected, now windows/trunk go down by themselves, alarm does not work, and tire sensors are out. 3 dealerships and Honda Nat. have refused to help me. The only thing they will say to me is, "If you are unhappy with your car, we can offer you a trade." Be careful, this is a SCAM. It is so bad that the GM of one of the dealerships tried to force me into saying I would trade for $9,000.00 more than the car I have now through email that day. Refused to show me the contract or the car. Factory defects are caused by Honda buying defective computer chips. This is not the time to buy a Honda. I can play recordings from dealership GMs and Honda Nat. Ser. Manager to prove what I am saying. If you want to more intormation, please feel free to contact me.
Comfort

1.0
Interior design

3.0
Performance

1.0
Value for the money

1.0
Exterior styling

3.0
Reliability

1.0
SERVICE! IS THE PRIORITY ! fAST AND VERY EFFICENT!
5.0
by Irene Rodriguez on Mar 28, 2022
excellant on gas, runs real smooth. I love my car am so very happy with it! Its got power and I will always buy a Honda, especially from the dealership Rusty Wallas!! Outstandng service!
Comfort

5.0
Interior design

5.0
Performance

5.0
Value for the money

5.0
Exterior styling

5.0
Reliability

5.0
New car smell too overpowering to drive car
3.7
by El on Jun 12, 2021
New car smell makes me sick and is very toxic. I thought Honda was supposed to use less toxic interior materials but not in this car. Plus it's already vibrating at idle and it only has 30 miles on it's
Comfort

4.0
Interior design

4.0
Performance

4.0
Value for the money

4.0
Exterior styling

5.0
Reliability

3.0
> SEE ALL REVIEWS on Cars.com